Elizabethan
Old style simplicity at its best

Our Elizabethan design conservatories reflects the sturdy, clean lines of the period, when a conservatory would have been used to house exotic plants during the winter. Inspired by the exposed half-timbered architecture of the time, our design features a roof that slopes away from the house.
Traditional beauty and style with all the modern benefits of low maintenance PVCu frames.
Double glazed units keep your home warm and draught-free in winter and cool in summer.
Bespoke conservatory roofing systems are computer designed and use toughened glass for added safety more details... 
Make your choice of conservatory style and then browse the wide selection of colour, glass and accessory options to create your own individual look.
Save up to 25% on Elizabethan conservatories in our Seasonal Sale.
Our Combination conservatory range enables you to build your own bespoke conservatories from scratch combining shapes and features offered in our extensive range to create that individual look.
Please comple the short form below & we will call you back to discuss your project
*Based on a independently audited survey submitted to 3216 customers. The survey ran from January 2011 until April 2011 with a 70% return rate.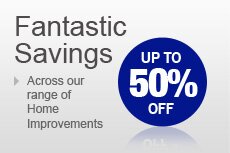 Copyright © 2011 Zenith Staybrite Ltd
Site by Further SEO Agency