Sash Windows
Classic beauty, Modern benefits

Zenith Staybrite vertical sliding sash windows complements the appearance of any period, town or country home.
Traditional design combines all the elegance of timber sash windows with all the benefits of modern double glazed units.

The sashes slide up and down with an easy action and can be held in any opened position by the counter-balancing mechanism.
Modern opening mechanisms are durable, long lasting and secure.
Double glazed units are energy efficient, reducing heat loss, draughts and fuel bills.
Low maintenance PVCu window frames never need painting, and avoids the problem of timber frames cracking, warping and sticking.
Other features include decorative 'horns' featured on the top sliding sash and brass effect sash lifts.
Make your choice of window style and then browse the wide selection of colour and glass options to create your own individual look.
Save up to 50% on sash windows in our Seasonal Sale.
When replacing your uPVC windows, we have an amazing choice in a wide variety of styles and materials in secure double glazing to compliment any home.
Please comple the short form below & we will call you back to discuss your project
*Based on a independently audited survey submitted to 3216 customers. The survey ran from January 2011 until April 2011 with a 70% return rate.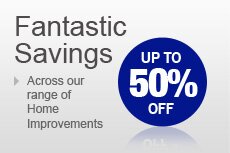 Copyright © 2011 Zenith Staybrite Ltd
Site by Further SEO Agency