Tilt and Turn Windows
Create light and space with Tilt and Turn Windows from Zenith Staybrite
At Zenith Staybrite, you'll find a complete range of tilt and turn windows to fit any situation.

Unique design can create light and space and make a beautiful focal point from both inside and outside your home. 
Dual opening action, tilt inwards for ventilation or turn fully inwards for easy cleaning.
Can be made to much larger sizes than conventional windows, great for lighting up the home.
Get the best of both worlds with the latest double glazing technology and PVCu frames, without losing the style or character of your home.
Latest security features includes multipoint locking systems, double locking handles and more…
Whitehall windows have bright white frames, gaskets and seals for a completely colour co-ordinated look.

Woodgrain windows offer the appearance of wood, without the disadvantages. With the colour and raised grain of real wood, they're ideal for traditional homes.
Make your choice of window style and then browse the wide selection of colour and glass options to create your own individual look.
Save up to 50% on all windows in our Seasonal Sale.
Unlike many other styles of uPVC windows, in particular the tilt and turn, has no outward opening parts, making this type of window a good solid secure option from keeping intruders out.
Please comple the short form below & we will call you back to discuss your project
*Based on a independently audited survey submitted to 3216 customers. The survey ran from January 2011 until April 2011 with a 70% return rate.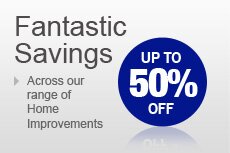 Copyright © 2011 Zenith Staybrite Ltd
Site by Further SEO Agency