Cobblestone
Natural beauty for your home

Our Cobblestone range allows you to create a distinctive driveway with a beautiful random effect. The wide range of cobblestone finishes, colours and patterns offers endless design options to suit all homes from a country cottage to a chic town house.
Cobblestone Original provides a classic, smooth surface, which is particularly effective for using pushchairs and wheels of all types.
Cobblestone Rumbled offers a beautiful mix of subtle shades to give a distinctive cobble-style appearance with a rumbled finish. An attractive focal point can be added with a Cobblestone Rumbled circle in Rustic or Autumn shades.
Cobblestone Fleck gives a traditional, rustic finish that can add elegance and character to any style of home.
Manufactured to the highest standards our blocks are hard-wearing and long-lasting, and provide an excellent slip-resistant surface, which is ideal for sloping driveways.
Expertly designed and installed by our professional team who take extra care and precision to give you a beautiful brickweave driveway that will stay looking good year after year.
Make your choice of colour and pattern and then browse the wide selection of landscaping and features to create the right look for your home.
Save up to 25% on all brickweave drives in our Seasonal Sale.
If you would like to know more information on any of our driveway ranges, please contact us and one of our consultants will guide you through, alternatively you can book a free no obligation quote.
Please comple the short form below & we will call you back to discuss your project
*Based on a independently audited survey submitted to 3216 customers. The survey ran from January 2011 until April 2011 with a 70% return rate.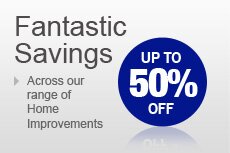 Copyright © 2011 Zenith Staybrite Ltd
Site by Further SEO Agency