Heat control
Glazing & Heat Control
| | |
| --- | --- |
|   | |
|  Low 'E' reflective insulating glazing |  Anti-sun tinted solar shielding glazing |
Reflects heat back into the conservatory reducing energy consumption
Particularly suitable for Northern climates or locations where there is less sunshine and internal heating is necessary
Antisun tinted solar shielding glazing
North or East (colder) vs South or West (Hotter)
Protects against the sun by increasing the thermal absorption within the material, thereby keeping the conservatory interior cooler. Deflects up to 50% of heat build up
Particularly effective in South facing locations, Southern counties or for conservatories that receive a lot of direct sunlight
Thermally insulated polycarbonate sheeting
| | |
| --- | --- |
|   |   |
|  Thermally insulated polycarbonate sheeting - standard |  Thermally insulated polycarbonate sheeting with heatguard |
Available in:
Clear - fully transparent
Opal - virtually opague, provides privacy
Bronze - blends well with woodgrain finishes
Bronze and Opal - combines external bronze finish with internal opal finish
Heatguard - deflects up to 50% of heat build up.
*Based on a independently audited survey submitted to 3216 customers. The survey ran from January 2011 until April 2011 with a 70% return rate.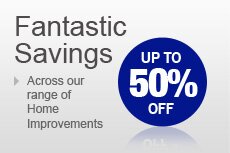 Copyright © 2011 Zenith Staybrite Ltd
Site by Further SEO Agency