Guttering & Downpipes
Tough against the elements

Zenith Staybrite's tough PVCu guttering and downpipes are not only crack-proof, they also have the added benefit of our exclusive Guttering Leaf Guard to keep your roofline clear and problem-free. 
You can save up to 50% on any of our guttering and downpipes in our Seasonal Sale.
Made from durable PVCu, which is hard wearing and will never rot, peel or crack.
Totally low maintenance and never needs repainting - you simply wipe it clean.

Choose the style and colour to suit your home - our guttering and downpipes are available in square and round styles and a choice of white, black or brown. 
Our extra care installation and full 10-year guarantee give you a high quality product you can rely on more details... 

You can also combine your new guttering and downpipes with our fascias and soffits  or cladding and bargeboards for a complete roofline transformation.
Please comple the short form below & we will call you back to discuss your project
*Based on a independently audited survey submitted to 3216 customers. The survey ran from January 2011 until April 2011 with a 70% return rate.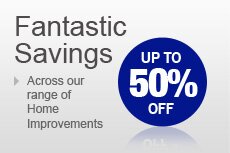 Copyright © 2011 Zenith Staybrite Ltd
Site by Further SEO Agency