Guttering & Downpipes - Gallery
White Guttering & Downpipes
To appreciate the high standards of quality and design of our range of Gutters and Downpipes, take a look at some we made earlier! Here's a selection of Guttering and Downpipes in various colours that we've installed for our customers.

Please comple the short form below & we will call you back to discuss your project
Tough against the elements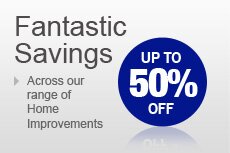 Customer Feedback
"We had all our windows and doors replaced by Zenith Staybrite and we were very satisfied with the result."
Wythe family