Double Glazing
By choosing to install modern high performance PVCu energy rated double glazed windows in your home, you are making one of the best home improvement decisions you're ever going to make.
PVCu Double glazing has many benefits:
Save Money on Heating Bills
Good for the Environment
Improved Security
Improved Sound insulation
Low Maintenance
Improved ventilation options to help reduce condensation
Increase the Value of your Home
Improve the appearance/character of your home
How Will I Save Money?
Upgrading from single glazed to modern PVCu energy rated windows could reduce the heat loss through your windows by a massive 70%, or 50% if you currently have early double glazed windows.
Why is Double Glazing Good for the Environment?
Because you use less energy to heat a double glazed home, your daily carbon emissions are reduced. According to The Energy Saving Trust if all the windows in a typical family home (3 bedroom, semi-detached house) were replaced with 'B' Rated windows then 680kg of CO2 would be saved per year.
How Will New Windows Make My Home More Secure?
Modern double glazing is more secure, simply because burglars are looking for a quick entry and exit – so they can get away with your valuables without being caught! Because double glazed windows have two panes of thicker glass, they are harder to break.
Zenith Staybrite goes  much further when it comes to window security. Our window frames  have many additional security  features such as multi-point locking mechanisms, friction hinges, dog bolts and glazing security clips..  If that's not enough to further deter a burglar we put the glazing beads on the inside of the window making it even more difficult for an intruder to gain entry to your home.
Why Will my Home be Quieter?
Because double glazing is insulated, this affects sound as well as temperature. You can look forward to a quieter way of life after installing double glazing... Or, louder parties!
Why is PVCu Low Maintenance?
The PVCu used to manufacture Zenith Staybrite windows is virtually maintenance free. If you choose white  PVCu window frames, then they will stay white,  in fact whatever colour finish you choose  they will stay colour-fast and won't fade. To keep your PVCu double glazed windows looking their best all you need do is wipe them occasionally with a damp cloth.
If you're  upgrading from wood to PVCu, then you can look forward to all the benefits of attractive low maintenance wood- effect window frames, but without all the hassle that wooden window frames bring: the endless repainting, the way wood swells, splits, fades and contracts with the weather...
How does Double Glazing Reduce Condensation?
Condensation is naturally occurring, and no window can completely  eradicate the problem. There are three factors that affect condensation:
Heat
Insulation
Ventilation
If the air in the room is warmer than the air outside, then it is less likely to condense. If you increase the insulation in the room (by installing modern energy efficient double glazing) then you can keep your windows clear. Double glazed windows from Zenith Staybrite  can be fitted with a trickle vent, which you can keep open to ensure the room gets the right amount of ventilation.
How Will Installing Double Glazing Add Value to my Home?
Very simply, double glazing is desirable. A double glazed home is going to sell faster than a single glazed home. What's more, if you choose to have modern EcoTherm double glazing installed by Zenith Staybrite, then you will get a 10 year guarantee which can be transferred to the new owners if you sell your home*  By choosing Zenith Staybrite, you are choosing to increase the value of your home and make it more attractive to future buyers.
While it is perfectly natural for people to be concerned about the expense of installing double glazed windows, those that have them have found that the long-term savings and peace of mind can more than make up for any initial costs involved.
*A transfer/ inspection fee may  apply

Please comple the short form below & we will call you back to discuss your project
*Based on a independently audited survey submitted to 3216 customers. The survey ran from January 2011 until April 2011 with a 70% return rate.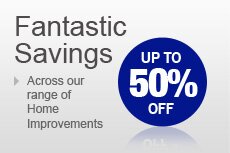 Copyright © 2011 Zenith Staybrite Ltd
Site by Further SEO Agency