Double Glazing
Double glazed windows are one of the most popular home improvement methods available to property owners throughout the UK, however there are still many who are hesitant to replace their windows with double glazed ones. Yet, double glazed windows have several benefits over single-paned windows.
First of all, and probably the most important point, is their money-saving ability. Double glazed windows are composed of two panes of glass with an area of 'dead air' in between them which is normally filled with a harmless, inert gas like argon or krypton which has superior insulation properties than normal air. This helps increase insulation, keeping warm air inside your home when closed. This results in them being one of the most energy-efficient windows currently available. Tests performed by experts and government agencies in Great Britain, the United States, Canada and Australia have shown that you can save as much as 25-50% on your yearly heating and even cooling costs by upgrading your windows to double glazed ones.
A second benefit is that double glazing your windows makes them more secure than single paned windows due to them having two layers of glass. Burglars often try gain entry via windows as they have inherent security weaknesses, yet the thicker panes on double glazed windows makes it harder to do this. Another benefit of thicker panes is that they decrease the chance of breaking or shattering when a hard object comes into contact with them, due to the increased density. Zenith Staybrite, like many companies, goes one step further when it comes to windows security and install them with strong frames and other features as default, like friction hinges and hard-lipped security beads. Here is a full overview of our window security features. These security features can save you hundreds of pounds in expenses and insurance.
While it is perfectly natural for people to be concerned about the expense of installing double glazed windows, those that have them have found that the long-term savings and peace of mind can make up for any initial costs involved.

"I am very happy with our new Zenith Staybrite door, especially as its maintenance free."
The King Family, Walton-On-Thames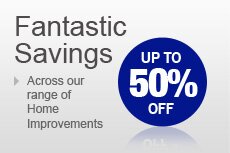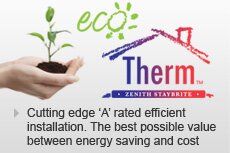 Company Registration Number:
06516827
Copyright © 2011 Zenith Staybrite Ltd
Site by - Frankly Digital Limited - digital marketing agency