Cladding & Bargeboards - Colour Choices
Cladding Bargeboards - White
Our durable, low maintainance cladding is available in bright white, mahogany and light oak. Our bargeboards are available in bright white, black, rosewood and light oak finishes so you can choose the best colour to suit the look and style of your home.

The easy way to protect your home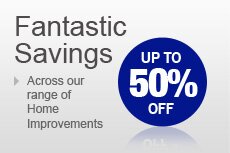 Customer Feedback
"We had all our windows and doors replaced by Zenith Staybrite and we were very satisfied with the result."
Wythe family
Company Registration Number:
06516827
Copyright © 2011 Zenith Staybrite Ltd
Site by - Frankly Digital Limited - digital marketing agency